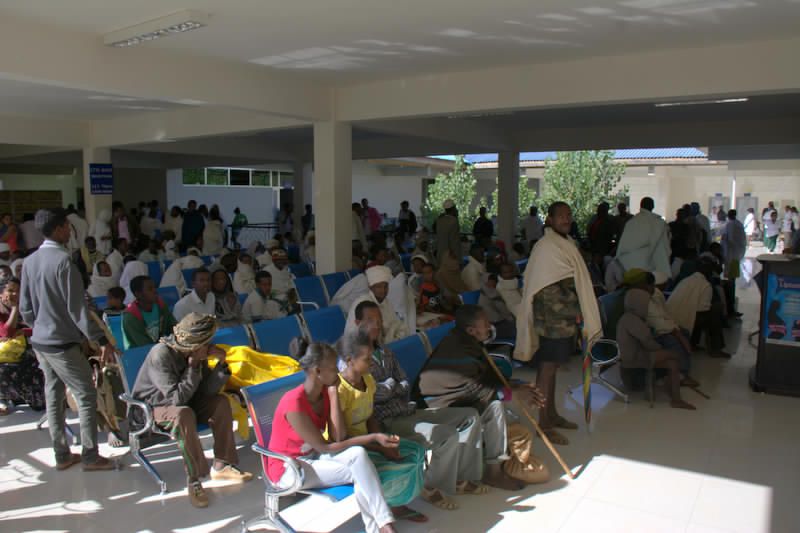 This is where the patients and families first come to the hospital.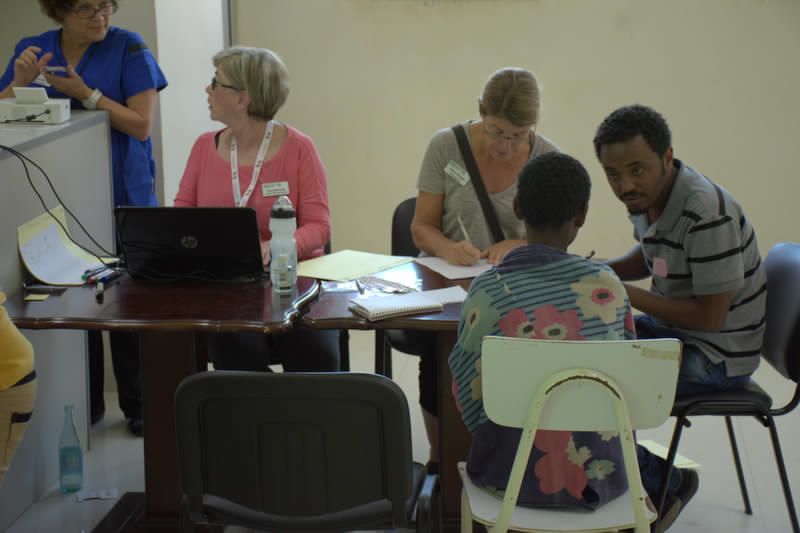 After the patient has been examined by the doctors, they are then registered for surgery. Joanne McKechnie and Sharon Romank are at work with the assistance of Rotaract Mulugeta translating.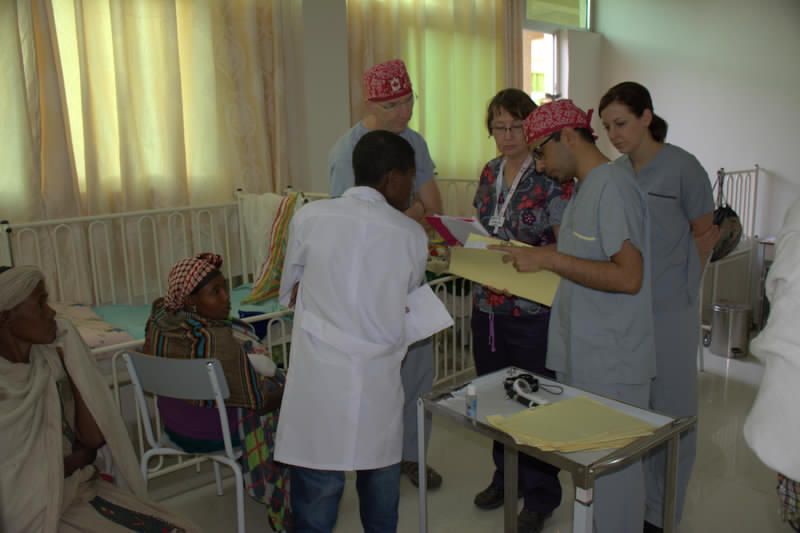 The surgeons consult with each other regarding the best procedures for the patient.  From left to right, Drs. Stan Valnicek, Kathy Gross, Adil Ladak and Sheena Sikora.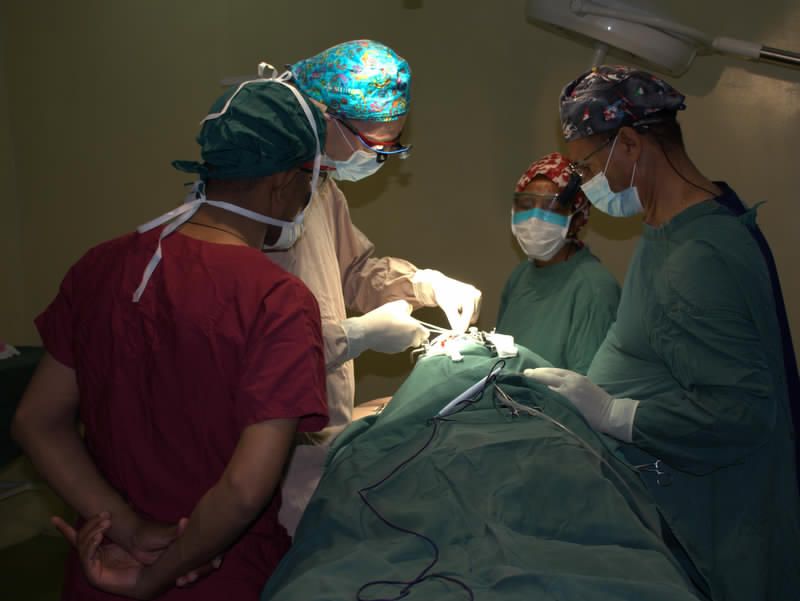 Dr. Valnicek and Dr. Haregewein at work with Dr. Destaw a Rotaract and one of the Gamby Hospital nurses observing.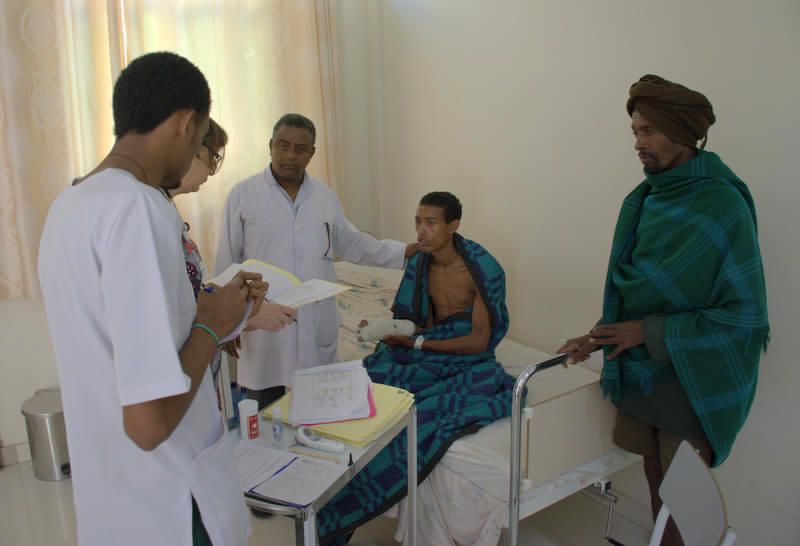 A patient in the ward recovering from their operation. Dr. Kathy Gross is attending with the hospital's paediatrician and a nurse. The patient's father is listening carefully to instructions for care.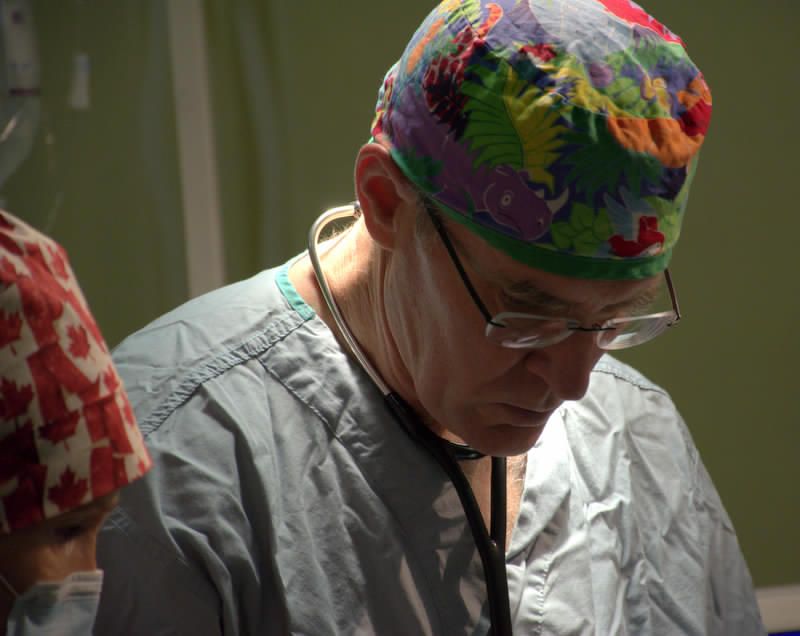 Dr. Norm Wickett one of our anesthesiologists and Peggy Maksymic.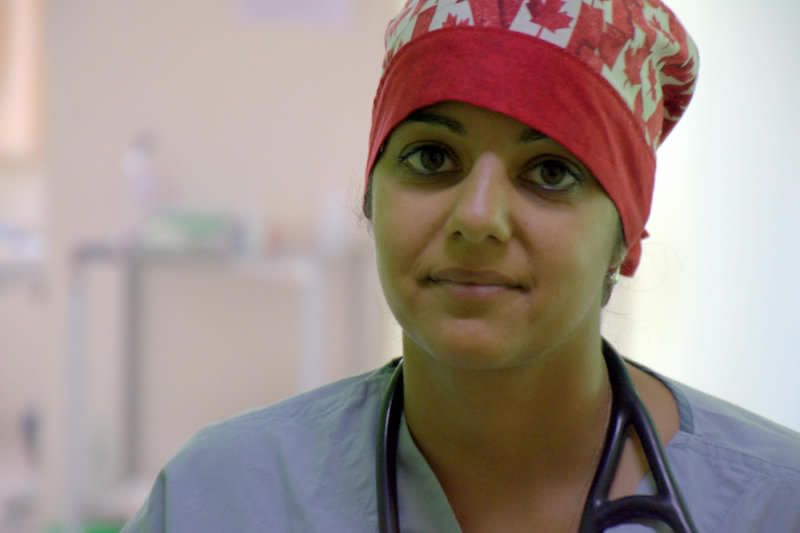 Dr. Anita Sanan, one of three anaesthesiologists on our team. She doesn't say so, but it has been a long day.