Since we were last able to be together at our Good Fortune fundraising event in June 2019, so much has happened in the world. Our volunteer medical mission to Nepal may have been postponed indefinitely because of the pandemic but, it hasn't stopped our resolve to stay connected with our partners there and find ways to meet some of their urgent needs.
We are delighted to share highlights from our new plan, made possible by your generosity, which allows us to meet our goals of transforming lives in rural Nepalese communities through clinical service and education.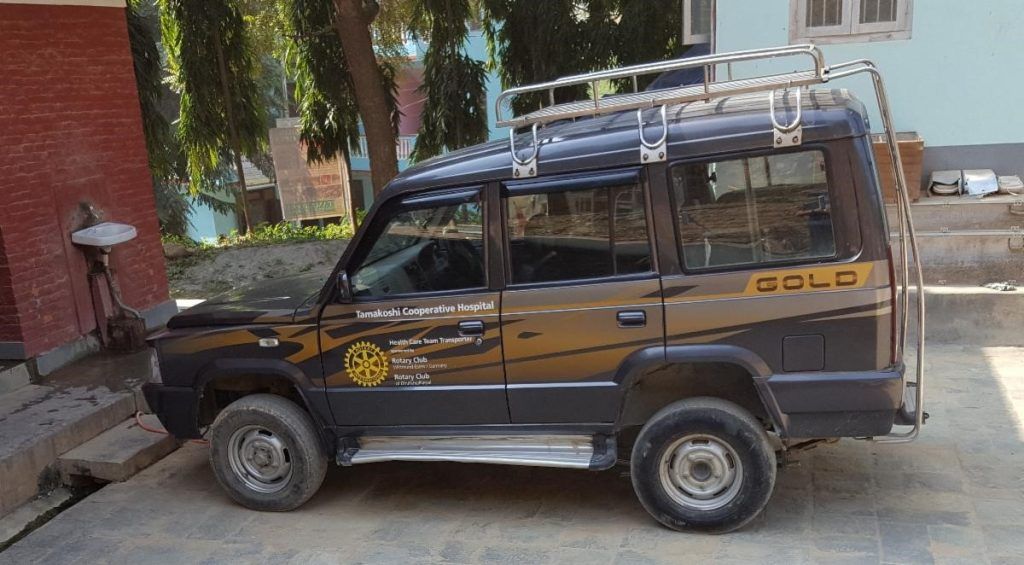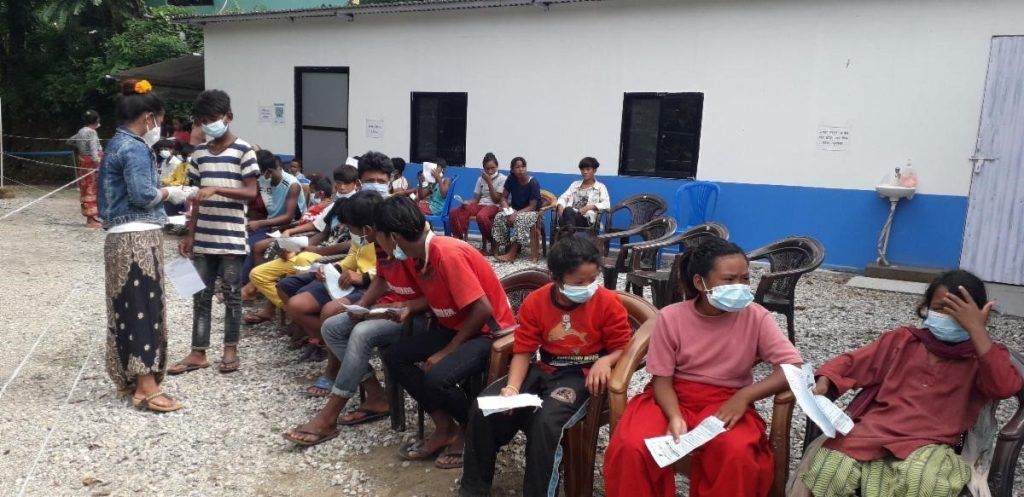 Sometimes it's just that easy to help. RESTOR was able to contribute to the cost of keeping this 4WD vehicle on the road, an essential part of maintaining outreach in isolated communities. With the vehicle powered powered up hospital teams are able to keep their rural camps running and get health care to people where none exists otherwise.
Solving a PPE Shortage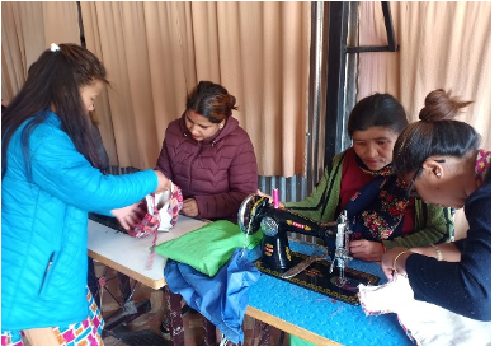 As the world scrambled to find enough PPE, through your generosity, RESTOR was able to send funds to a Nepal rotary club. Its women's cooperative produced reusable gowns, hats, shoe covers and masks. These gowns, hats, shoe covers and masks were then packaged along with face shields and N95 masks and given to the Tamakoshi Hospital in rural Nepal so that their hospital personnel could be protected from COVID. Funds were also used to equip hand sanitizing stations in remote clinics.
Equipping Our Partners to Continue Lifesaving Work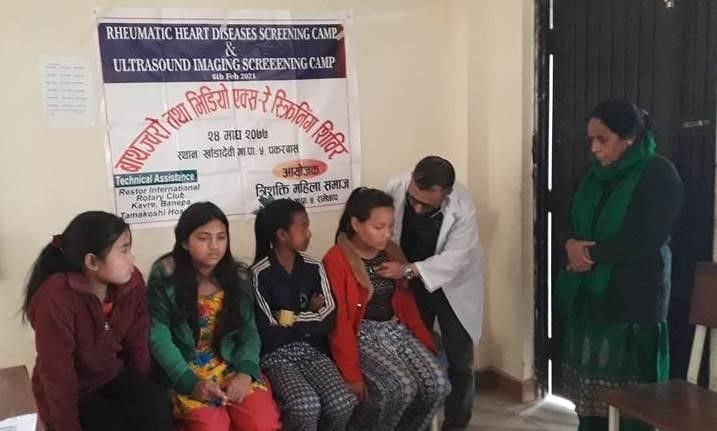 As the world pivots and innovates in the time of COVID, RESTOR has done the same thing. We can't be in Nepal in person, but we can ensure our partners there have access to critical diagnostic equipment. One of our mission goals was to assist in the diagnosis of a too common childhood condition – Rheumatic Heart Disease. A portable ultrasound machine capable of cardiac scans is being purchased for rural doctors to use in their small hospital as well as in outreach health camps in remote communities.
A skills training course has been organized which will see a Nepali Cardiologist teach the rural medical doctors how to do echocardiograms. The scans will be transmitted to specialists in Kathmandu for interpretation and care directives. This program will allow for earlier identification of children with Rheumatic Heart Disease so that appropriate treatments can start right away and the devastating complications of this treatable disease are avoided.
A RESTOR Virtual Mission
2021 will see TELEMEDICINE connect RESTOR medical and surgical volunteers with clinicians in Nepal, allowing the specialized surgeries and associated teaching planned by our team to be done by senior surgeons from the universities in Kathmandu. The RESTOR medical team will do a case consultation and virtual instruction with our partners. This five-year-old girl with a complicated facial tumor is only one of many waiting for care.
Three very isolated communities with limited access to basic healthcare will be provided with access to this TELEMEDICINE network. This will allow the remote providers access to specialist consultations for advice and support and will provide them with the opportunity to participate in webinar educational programs, some of which will be delivered by our experts in Canada.
It has been a busy time as the above programs were organized. It is still very early and we are just getting underway, but we look forward to being able to share updates on these very exciting programs in the coming months.
None of this would have been possible without our private donors as well as the Rotary International Foundation, Rotarians and Rotary Clubs in BC and Nepal.
With gratitude,
Kim East, Director of Clinical Care
Dr. Stan Valnicek, Medical Director and Lead Plastic Surgeon
John McCormack, President
and,
The RESTOR International Board of Directors
P.S. – The R in RESTOR stands for "Respond". Because of your continued support, we are able to quickly respond to the ongoing needs of our partner organizations in Nepal. Like us, they are focused on getting health care to the most isolated communities in the country where COVID is compounding the challenges.