Key Facts – World Health Organization
More people sustain a burn injury each year than are infected with HIV/AIDS and tuberculosis combined.
An estimated 265,000 deaths every year are caused by burns – the vast majority occur in low and middle income countries.
Non-fatal burn injuries are a leading cause of morbidity.
Burn rates in Africa are among the highest in the world – over 6 deaths per 100,000 population per year.
Children under 5 in the African Region have almost 3 times the incidence of burn deaths.
In Sub-Sahara Africa, children under the age of 15 years will lose 7 times the number of productive years as a result of injuries from fires, as compared to injuries from war.
More is needed to reduce the likelihood of a fire, but also the severity and impact of a burn injury.
The Problem
Burns are a global public health problem accounting for an estimated 265,000 deaths annually. The majority of these occur in low and middle income countries.
The burden of burn injury is one that falls predominantly on the worlds poor. Among those who suffer severe burns the more economically vulnerable are more likely to be thrown into further poverty as a consequence.
Burns are a leading cause of disability and disfigurement. This includes wound contractures and other physical impairments that limit functional abilities and thus the chance of leading normal economically productive lives.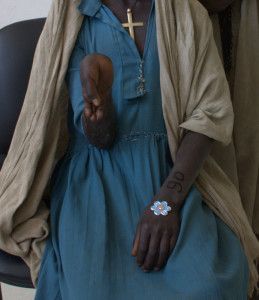 The impacts of disfigurements that often result in social stigma and restriction in participation in society are more difficult to quantify.
Who is at Risk?
Females and males have broadly similar rates for burns according to the most recent data. This is in contrast to the usual injury pattern where rates of injury  for the various injury mechanisms tend to be higher in males than females.
The higher risk for females is associated with open fire cooking, or inherently unsafe cooking stoves, which can ignite loose clothing. Open flames used for heating and lighting also pose risks, and self-directed or interpersonal violence are also factors.
Age
Along with adult women, children are particularly vulnerable to burns. Burns are the 11th leading cause of death of children aged 1 to 9 years and are also the 5th most common cause of non-fatal childhood injuries. While a major risk is improper adult supervision, a considerable number of burn injuries in children result from child maltreatment.
Risk Factors for Burns
Use of cooking pots on ground level (more readily knocked over and can increase the risk of scald burns among toddlers and young children).
Placement of young girls in household roles such as cooking and care of small children.
Underlying medical conditions including epilepsy, peripheral neuropathy and physical and cognitive disabilities.
The use of open wood fires.
The use of kerosene (paraffin) stoves and lamps (easily knocked over and fuel is ignited).
The wearing of loose fitting cotton clothing, which can ignite while cooking on an open fire.
High set temperatures in hot water heaters.
Alcohol abuse and smoking.
Poverty, overcrowding and a lack of proper safety measures.
The Main Challenges in Low-income Countries
The type of burn care that is routinely available in high-income countries is currently beyond the reach of the vast majority of the world's poor. Inequality in service coverage means that someone with a moderate level percent burn would most likely die in a low-and-middle-income country, but would be saved in a high-income country. Similarly, in low-and-middle-income countries, those who suffer even a fairly small percent body surface area burn injury to the extremities will often develop significant disabilities from burn wound contractures. In high-income countries this would be prevented with simple physical therapy and rehabilitation methods and in some cases, reversed by reconstructive surgery. Furthermore, once disabled by their burn injuries, assistive devices (such as crutches) are typically unavailable in low-income countries.
There is a great need for low-income countries to integrate burn survivors into the disabled rights movement in order for them to access services and compensation that high-income countries provide to disabled persons, but which are currently not available to people who have disfiguring conditions.