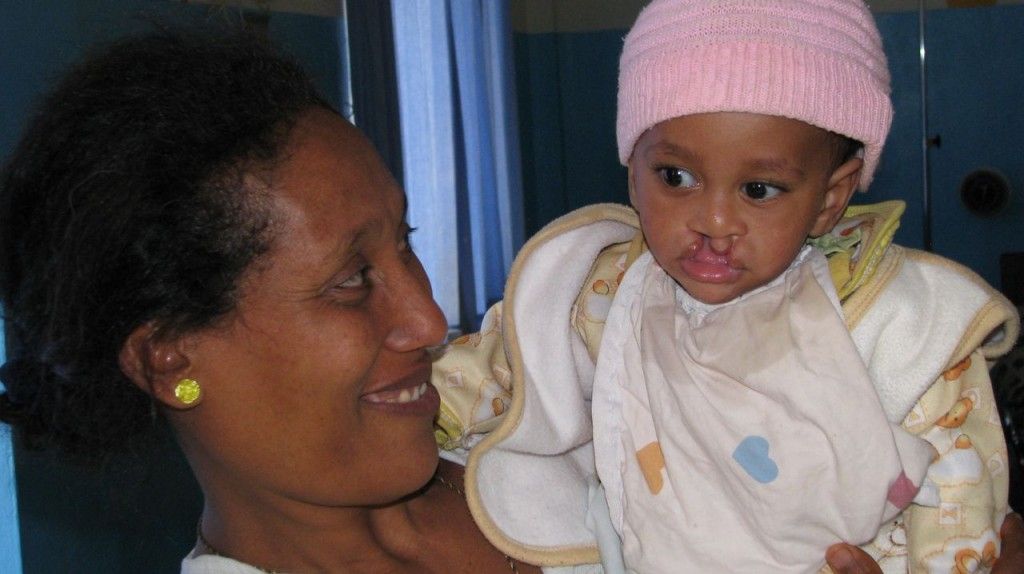 During our mission to Addis Ababa in 2012, we met and got to know a young mother Azeb and her only child a son, Yeabsira. They live in a town named Bethel which is near Addis. She and her husband owned a shop together until Yeabsira was born. Unfortunately, her husband was unable to deal with their child's challenges and abandoned them, taking everything they had for sale in their store and has not been seen since. Her sister had taken them in and has been kindly looking after them.
Azeb first heard of the cleft lip reconstruction procedure soon after she had given birth to Yeabsira at the Cipra Hospital in Addis Ababa and was told that our surgical team would be at the Cure Hospital in November 2012.
She and her son arrived and were seen by our surgeons who said that they were able to help him, with the surgery taking place soon afterwards. As soon as the surgery was over, she saw Yeabsira saying that she was really happy to see how successful the operation had been. The doctors and nurses followed his recuperation very closely.
There are not a lot of opportunities for work in Ethiopia for a young woman. We have met few that have made plans to go and work in an Arab country. Azeb said that she will be doing the same when Yeabsira fully heals from his surgery. She wants to see her son grow up to become an outstanding engineer.
She is very grateful for all the things that have done and said, "God bless all the people on the team."