On Tuesday the 18th, the mayor of Bahir Dar, Lake Ayalew Anten came to the hospital to see what we were doing.  He was impressed, especially regarding our burn repair work.  After several conversations with Jean Bird and Dr. Gebe, he said that the city would like to participate in our future plans by contributing a parcel of land for a burn clinic.  Immediately, Dr. Gebe said that he would like to build the clinic.  That is very exciting news for all of us because one of the goals of our Rotary Foundation grant application is the creation a sustainable ongoing burn treatment center here  in Bahir Dar.  Even though these are plans for the future, the need is great.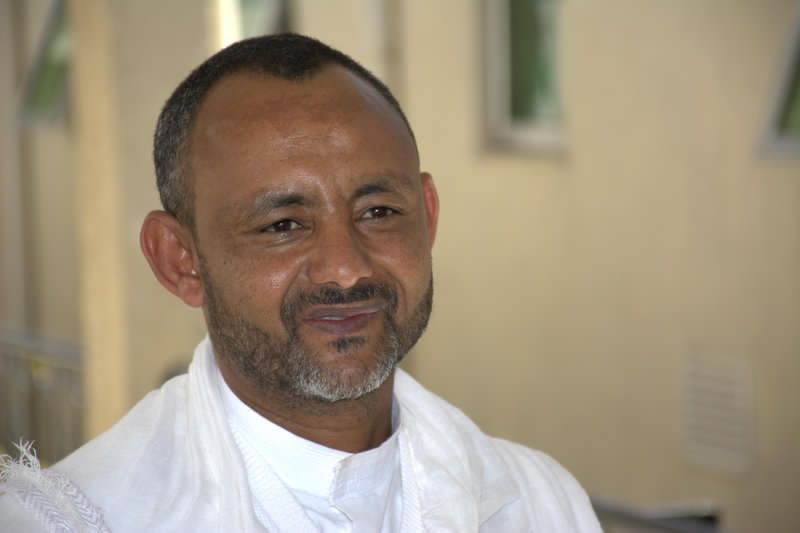 Lake  Ayalew Anten Mayor of Bahir Dar.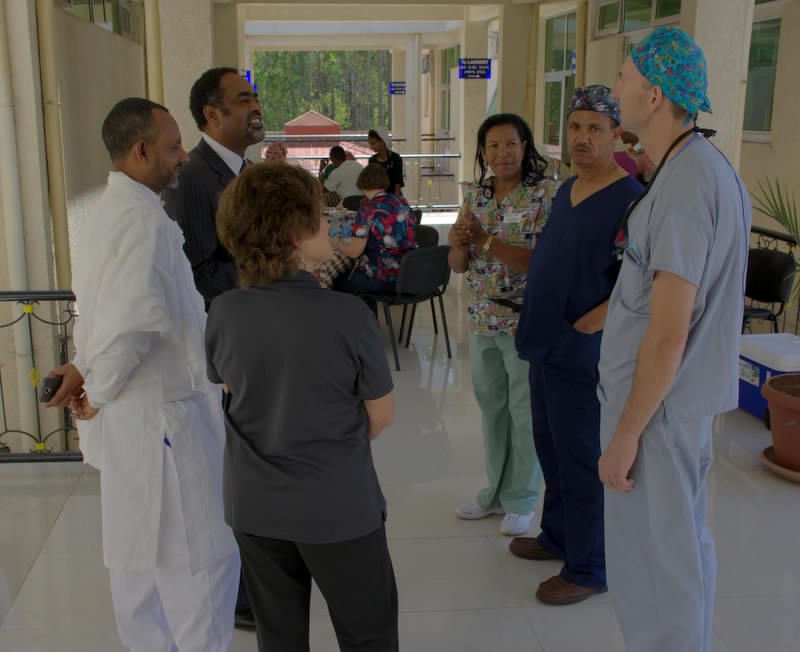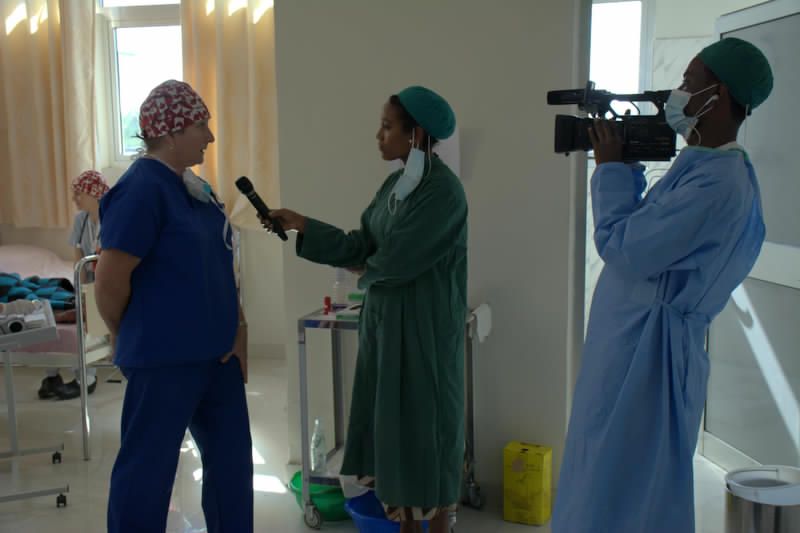 Then we had a visit from the local television studio and the radio station.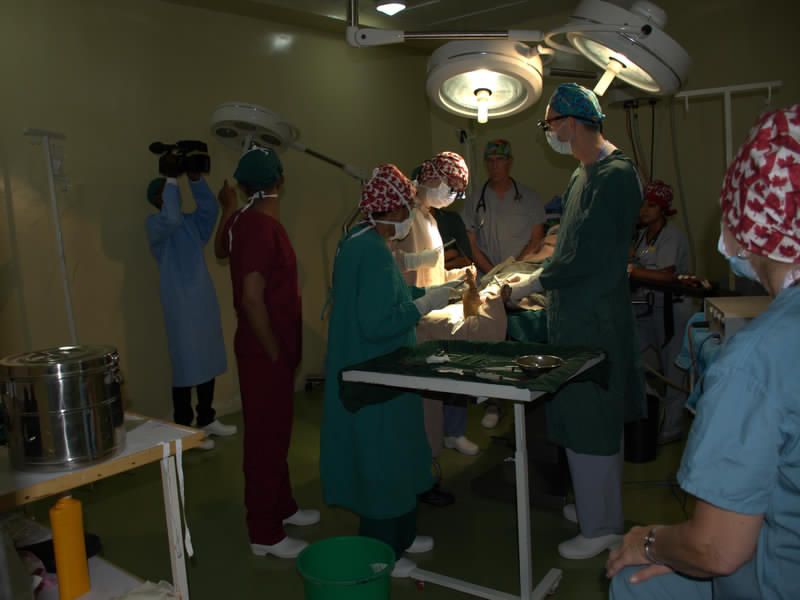 Kim East is being interviewed by the local television station. We will have to watch the news at 5.